New Autism Therapy Provider, Helping Hands Family, Opens Clinics in 2 New Jersey Locations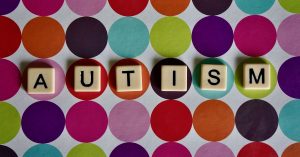 TOMS RIVER, N.J., Aug. 17, 2021 /PRNewswire/ — Helping Hands Family (HHF) is excited to announce that they are opening clinics in Ocean County and Mullica Hill, NJ, which continues their mission in positively impacting children with autism in the area. Currently, HHF has one New Jersey clinic in Mt. Laurel Township offering ABA therapy to children diagnosed with autism, but that number is now expanding with the 2 recent openings.
When HHF was founded, they knew there was a gap in high-quality ABA therapy in the region, and since then they have made it a priority to expand access to care to the families of NJ. As HHF serves more families, parents have been quite happy with their child's growth and elevated performances in daily tasks. These positive outcomes are made possible by HHF's well-trained RBTs and BCBAs through their expertise and dedicated care.
Continue Reading on Cision