HENRI FLY-BY FOR NJ: INCLEMENT WEATHER, ANGRY OCEAN THIS WEEKEND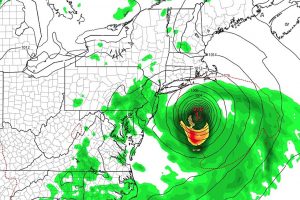 As of Friday morning, Tropical Storm Henri is centered approximately 600 miles south of Cape May, New Jersey. From late Saturday night into early Sunday morning, it is expected to pass about 100-200 east of the Jersey Shore, as a category one hurricane.
So we face inclement, but not particularly dangerous, weather at times through the weekend. Rain, wind, and clouds are in the forecast, no matter where in the state you are. Having said that, we will salvage some breaks of dry weather, especially early Saturday and late Sunday.
Continue Reading on 92.7 WOBM