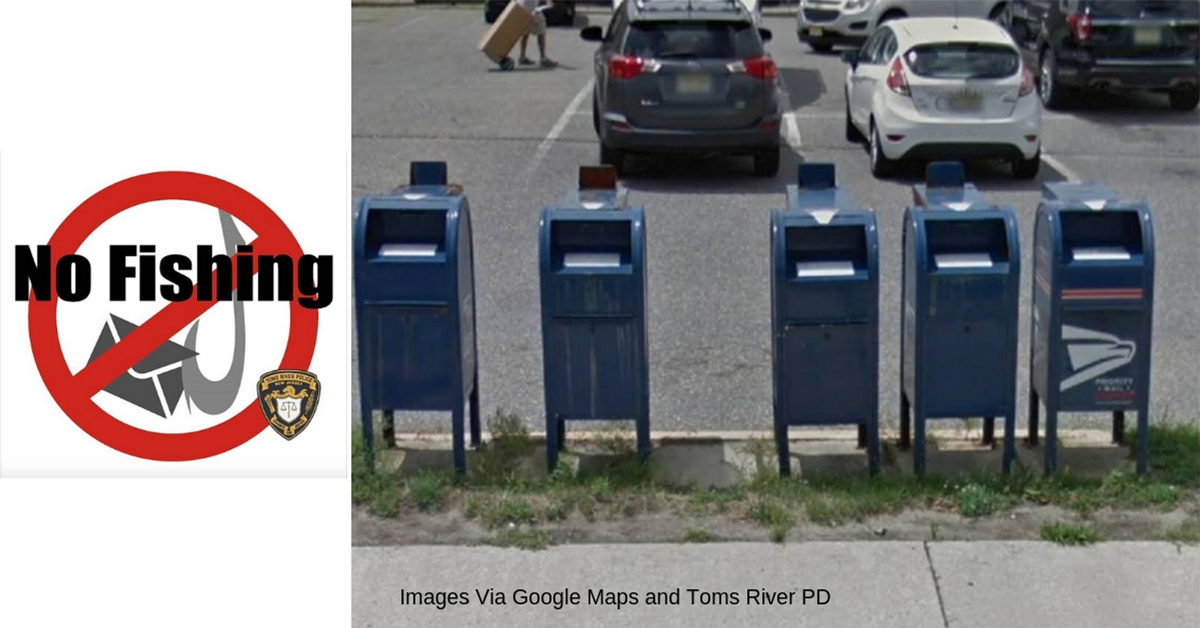 From Toms River Police Instagram
The Toms River Police and postal authorities are investigating a several cases of mail being stolen from the blue U.S. Postal Service curbside collection mailboxes, including those at the Post Office located on Water Street in downtown Toms River "Mailbox Fishing," is when mail thieves root through mailed letters for checks that they can alter and fraudulently cash, police said.
Police suggest that, if you've mailed checks or will mail checks, you monitor your bank accounts to make sure they reach their destination and were not altered.
In light of the recent thefts, police encourage residents to consider using verified online bill payment services or money transfer options offered through banks.