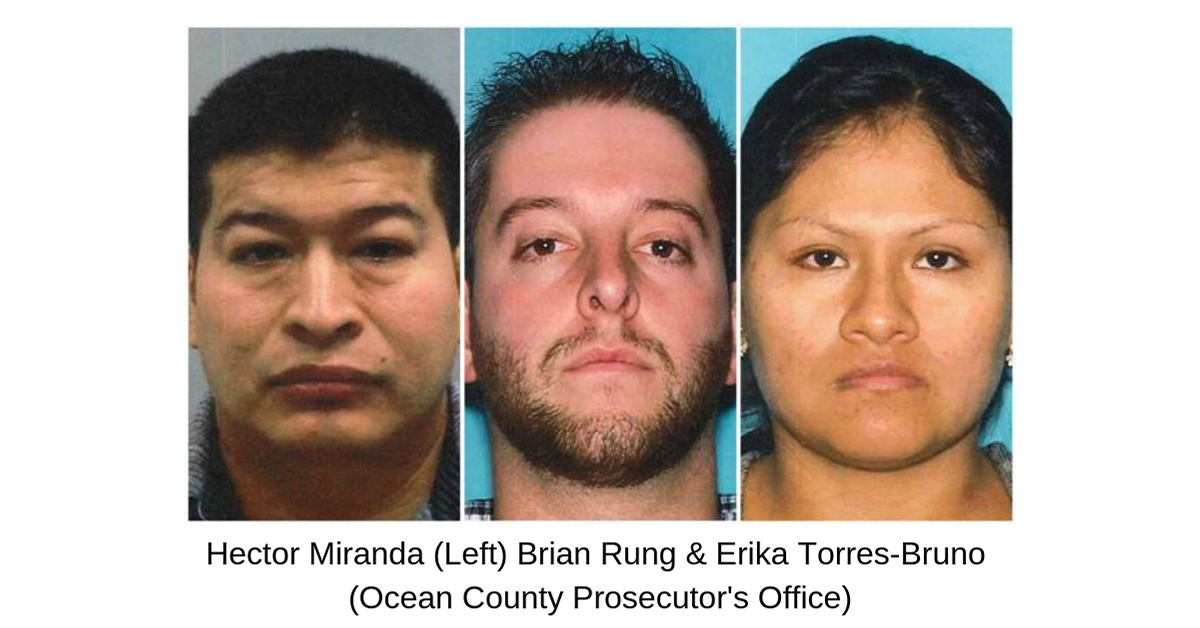 From NJ.com
Three people were arrested last week for selling cocaine and marijuana in Ocean County.
Investigators looking for drug dealers in Ocean County were drawn to South Toms River over the past two months, County Prosecutor Bradley Billhimer said in a statement.
On Friday, a team of law enforcement including the county sheriff K-9 Unit acted on search warrants at a home in the borough, and at Midtown Pizza on Dover Road.
They seized about 45 grams of cocaine along with unspecified quantities of marijuana, and $19,000 in cash.
Continue reading on NJ.com