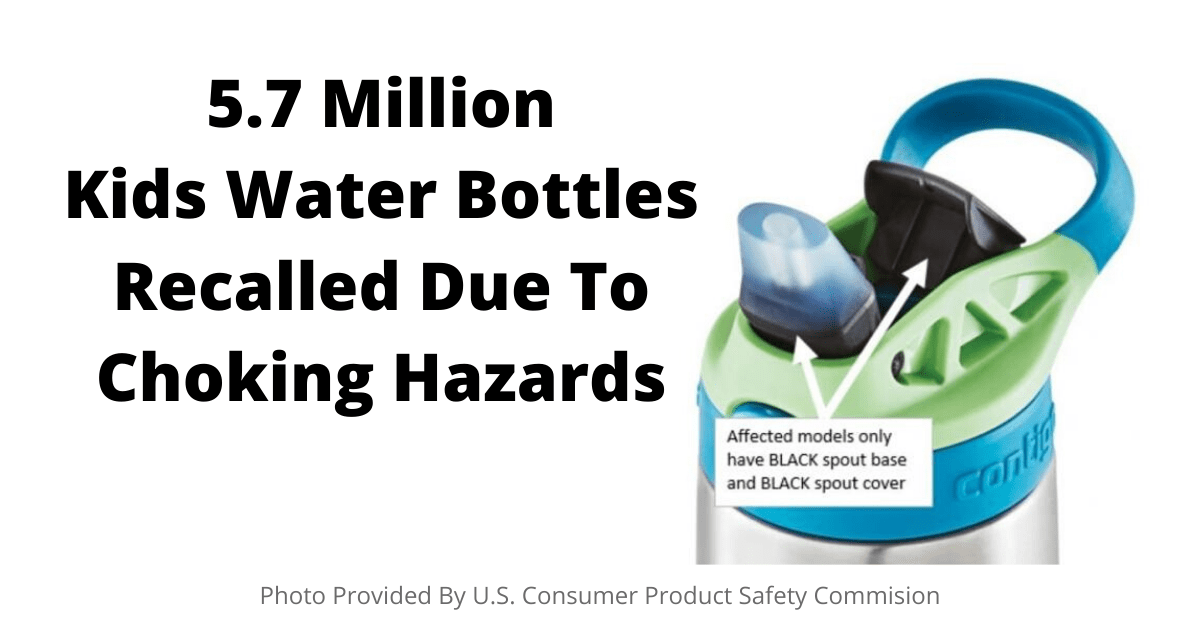 From : United States Consumer Product Safety Commission
Contigo is urging consumers who received replacement lids from the August 2019 recall to contact them for a new water bottle as the replacements they sent in the August 2019 recall are a chocking hazard.
Contact Contigo toll-free at 888-262-0622 from 8 a.m. to 5 p.m. ET Monday through Friday, or online at www.gocontigo.com/recall or www.gocontigo.com and click on Recalls at the bottom of the page for more information.
For more details check out: United States Consumer Product Safety Commission