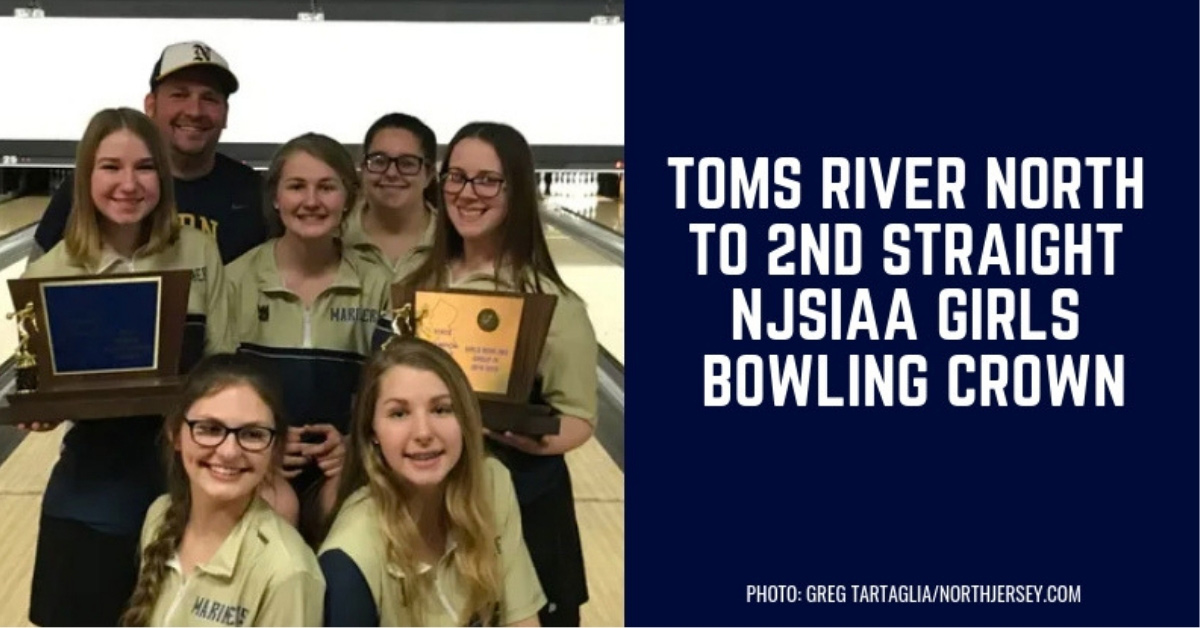 From NorthJersey.com
NORTH BRUNSWICK — Only two of the 24 teams that qualified for Monday's state girls bowling team finals had averaged better than 200 per bowler in sectional play: Toms River North and Teaneck.
One was able to solve the new oil pattern at Bowlero North Brunswick, and it paid off in the form of a second straight state championship.
Toms River North scored a house-leading 2,858 to repeat in Group 4, then made it back-to-back Tournament of Champions crowns by topping Freehold Township, 3-0, in the best-of-5 Baker finals.
The Shore Conference swept every trophy, with the runner-up Patriots (2,678) winning Group 3. They, Group 2 Colts Neck (2,500) and Group 1 St. John Vianney (2,207) all earned their first state titles.
The Mariners joined Brick Township (2015-16) as the only teams to win the TOC in consecutive years.